Member Success Story Finalists
One Member Success Story winner will be selected by popular vote to attend the Anytime Fitness Annual Conference in Louisville, KY. Voting will occur from June 18 at 9:00 AM CST – June 25, 2018 at 9:00 AM.
Meet the Finalists
Renee Lirette

Anytime Fitness Luling, Louisiana
At her heaviest, Renee weighed 375 pounds. She joined Anytime Fitness in January of 2016 and now weighs 214 pounds. Renee loves participating in group training. "I just feel like group classes are very motivating and they hold you accountable for continuing on whatever journey you are on."
"Once, I made it in the door I felt welcomed by other Anytime Fitness members as well as the staff and trainers. Everyone was willing to help show me the correct machine to use as well as the correct way to use them for the weekly exercises that our trainer sent out for us to complete. I was very nervous and apprehensive at first, not sure if I could keep up with the class, but everyone was very helpful and friendly. Everyone at the gym makes you feel like you're a friend, not a stranger. We all have become family and family holds you accountable which helps keep me motivated. I have so much more energy than ever and am I'm able to keep up with my very active 9-year old-daughter. I feel healthier and happier than I have ever felt and I don't feel embarrassed to participate in physical activities whether others are around or not."
Daniel & Angie Bounds

Anytime Fitness Drayton Valley, Alberta, Canada
Combined, Daniel and Angie have lost 353 pounds in less than 2 years. Daniel was so unhealthy that he nearly died in April of 2016. Since then, he's lost 123 pounds and participates in several types of group training:  kickboxing, circuit training and a running group.  He also no longer suffers from sleep apnea or indigestion.  His energy level has increased dramatically.
Angie weighed 400 pounds when she joined Anytime Fitness. She was "almost stationary," diabetic, temporarily blind and depressed. The first time Angie entered the gym, she burst into tears. An empathetic gym manager trained her in a private room until she became comfortable exercising in front of others.  With help from a personal trainer, Angie has lost 230 pounds, her diabetes is "gone" and she says she's "happier and healthier than she's been in her entire life."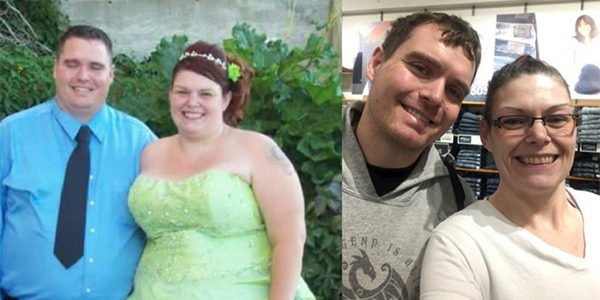 Stanley Hollar

Anytime Fitness Shelbyville, Indiana
In 1996 at the age of 20, Stanley had a leg amputated due to a sports injury. For nearly 20 years, Stanley has used a wheelchair. In 2015, he reached a max weight of 678 lbs. A doctor told him he needed to lose the weight fast, and keep it off, or he would be dead before he was 40. Doctors placed a trach in his throat to help him breathe and he had to sleep on a ventilator for over a year.
After losing 250 pounds, Stanley underwent gastric bypass surgery and joined Anytime Fitness in 2016 and began working out with a trainer. Since then, Stanley has lost another 250 pounds and he now needs skin reduction surgery so that he can get a new prosthetic leg and realize his dream of "walking" again.
"Anytime Fitness has been my lifeline. My trainer helped save my life.  I was as far from healthy as a person could be."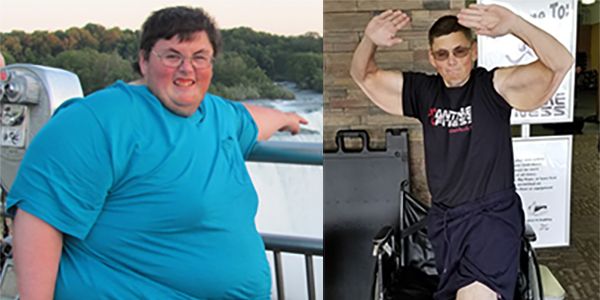 Start your Member Success Story today!
Begin your journey with a free Anytime Fitness 7-day pass. Find a gym near you to get started.